Testimonials
We're here to help you navigate and stay focused on what matters most to you.
Barbara Tolliver-Haskins is available for speaking engagements.  From motivational speeches for corporations to life-inspiring talks to civic groups, Barbara brings a wealth of ideas and experiences to your group.  To book Barbara for your next event, call (904) 371-3024.
President's Message from Melissa Dietz
Women Business Owners of North Florida
Congratulationst Barbara Tolliver-Haskins on her Distinguished Member award!! I cannot think of anyone more deserving than Barbara. She's always available to listen to when a member has a need. She enriches us with her great wisdom and understanding. When she speaks, we should take notes because what she says is filled with inspiration and motivation!
Barbara Tolliver-Haskins, Founder Executive Coaching Solutions 2004
Past President Women Business Owners of North Florida (WBO) 2009-2010
2019 Distinguished Member Award Women Business Owners of North Florida
Barbara Tolliver-Haskins is networking with Jacksonville Women's Network and Women's Business Owners of North Florida.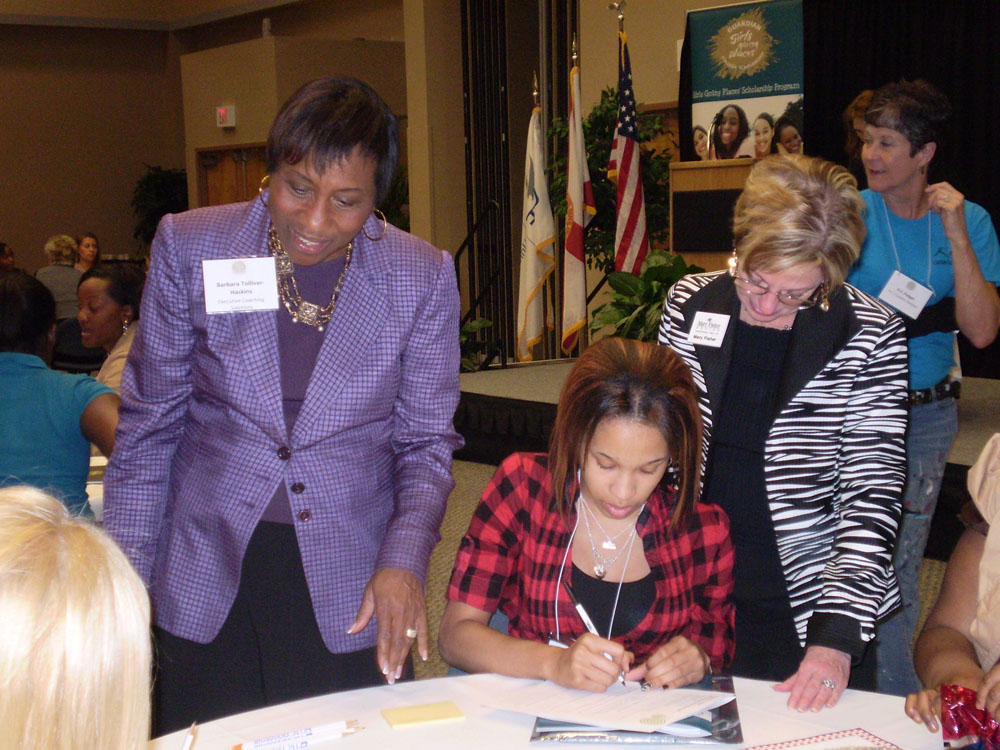 Barbara and Mary Fisher mentoring a young lady for Girls Rising for JA at
Jacksonville Women's Network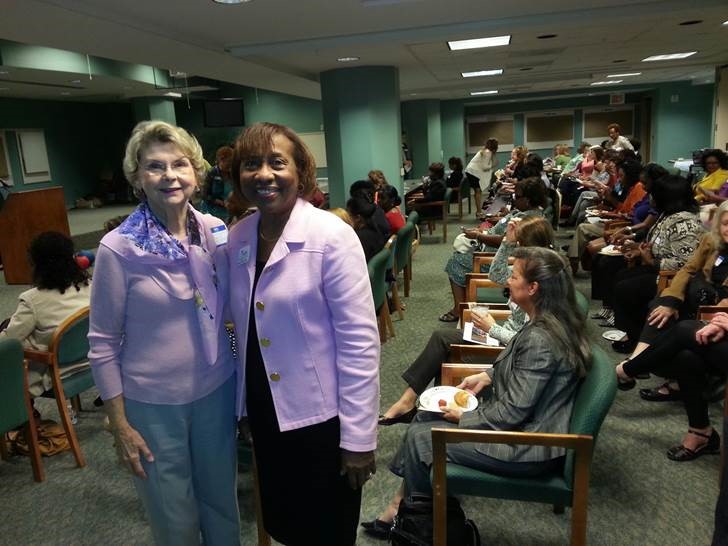 Barbara and Carolyn – Women's Conference at Jacksonville City Hall.
ASPIRE TO BE GREAT – WBO Retreat Weekend – Click here for the flyer
"The Quiet Side of Communication" –  Read it here
Workshop Facilitation Sessions
Women Business Owners (WBO)
WBO is recognized as the premier women's entrepreneurial organization in North Florida, increasing recognition of women business owners and their successes and encouraging ownership by women in business. Our Mission is to inspire women business owners to grow through networking, education, and support. 
Do you have any inquiries or questions?