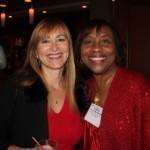 PROFESSIONAL COACHING IS NOT JUST FOR ATHLETES
Executive Coaching Solutions reinforces what sports experts have realized for years: individualized attention with an emphasis on focus, talent and potential is a sure way to unlock an individual's full ability. We are a results oriented firm, seeking businesses and individuals who desire to reinvent themselves, challenge the competition and maximize their potential.
Athletes look to their coaches to expand the dimensions of their talents while taking them to yet higher levels of performance. We use this same approach with our clients utilizing state-of-the-art coaching techniques, reinforced by professional credentials with over 25 years of leadership experience.
Our services include:
BUSINESS COACHING

WORK/ LIFE BALANCE

CAREER STRATEGY

WORKSHOP DESIGN AND FACILITATION

MOTIVATIONAL SPEAKING
Meet Barbara Tolliver-Haskins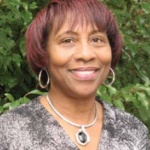 Barbara Tolliver-Haskins, CPCU, CLU, MBA, PCC, is an accomplished organizational leader recognized for modeling the importance of relationship intelligence in linking business performance with leadership, personal/professional development, and community contribution.
As an organizational leader, Barbara was a successful executive for a multi-billion dollar corporation in the financial services industry. With an MBA, complemented by an undergraduate degree in Business Administration, Barbara had the unique experience of progressing from an entry level rank through several national leadership roles to attaining a Senior Officer position. Barbara also holds two professional designations, Chartered Property Casualty Underwriter (CPCU) and Chartered Life Underwiter.
Focus and Achievements
Directed major Insurance Operations Division with over 6000 employees in a 6 state region.

Barbara has been recognized for her commitment to identifying and utilizing the talents of all individuals. Her focus has been to demonstrate the inherent value of each person's contribution thereby maximizing profits, strengthening the organization's competitive edge and raising the level of customer responsiveness.

Chair, Board of Directors, National African American Women's Leadership Institute.

Recipient of 1997 YWCA Tribute to Women Award, recognizing Barbara as a pioneer, role model and inspiration to women in non-traditional roles.

Received Belle Ringer Image Award from Bennett College ( Greensboro, NC ) in recognition of exceptional leadership, and, for projecting Belle Ringer Image as a role model for young women.

Known for valuing the importance of building and sustaining community, Barbara believes that a community is only as strong as the contributions of its citizens.

Recipient of the Burnham Yates Citizenship Award Lincoln Chamber of Commerce.

Appointed to 2025 Lincoln Comprehensive Plan Committee.

Member, Jacksonville, Florida Chamber of Commerce

Featured – Jacksonville Business Journal Article "Business on the Back Nine"
Barbara returned to her home town of Jacksonville, Florida in late 2003. In 2004 she launched her own business, Executive Coaching Solutions, a business designed to help business leaders and individuals focus on those goals and objectives that are critical to their success. She is a firm believer in helping others to unleash their maximum potential through personal discovery.
Community Engagement
Communities are only as good as the citizens who serve: Notable community affiliations and leadership roles as a Business Owner and Executive Coach:
JWBC Facilitator and Mentor – Women's Executive and Leadership Success Circles.
2015 President-Jacksonville Women's Network
First Coast Coaches Association, Board of Directors, Advisory Board Member
Women Business Owners of North Florida, Past President-2009-2010/2017 Board of Directors
Workshop Speaker and Facilitator-Jacksonville Chamber of Commerce
Facilitation – Creative Design-Corporate and Non-Profit Organizations